Testimonials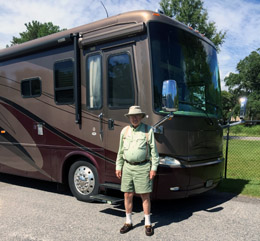 Without question Bob's RV Service Center is the best RV body shop I have ever seen. If you get a repair done there, you won't be able to see where the damage was – it will be just like new. This is all due to Bob and Frank who run the show. The best news is that quality won't decrease when Bob decides to retire. When Bob retires, Frank won't have to learn how to keep the outstanding quality of the work. He has for some time set the standard for work at the shop, not only by management, but by actually doing the work as well. Once I drove 1,500 miles so they could do the repair on my coach. Another time I drove 350 miles. If I damage my coach body again and it is drivable, I will take it to them because I know the repair will be done with outstanding quality. Wil A.
___________________________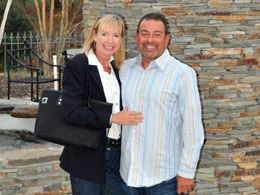 Fabulous Experience!

We recently had an excellent experience with Frank working on our Newmar Essex. We had an issue where some of the exterior molding separated from the side of the motorcoach, which required repair. In addition, painting was required since the original paint had chipped off when the molding came loose. When Frank was finished with the four different colors of paint required to match the design of the coach, it looked brand new again! Frank demonstrated integrity and an excellent work ethic. He worked with Newmar to handle the warranty work for us, and he also worked late so we could be back on the road a day early. We highly recommend Frank and Bob's RV Body Shop to anyone in need of RV repairs. Chas and Valerie P.

___________________________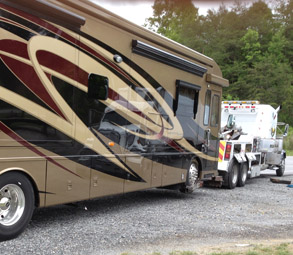 My experience with Bob's RV Service Center has been great! Only 5 days after purchasing my coach two years ago, I was side-swiped by a driver who fell asleep. Repairs included replacement of bay doors and major repainting. Frank Roland at Bob's shop was on the job quickly, since we were already scheduled for a trip to the West coast. Frank and Bob worked with us to get the repairs done with no delay in our trip. Not only that, they were great to work with and did an excellent job at a very reasonable price. Consequently, when I had a recent need for additional paint repairs, I had no hesitation about passing several other body shops to travel three hours from my home to have Bob's shop do the work. Again, they were prompt, reasonable, and did a superb job. They are sure to get any future body work I may need as well. I highly recommend them for their friendliness, honesty, and excellentworkmanship. Gene & Judy S
___________________________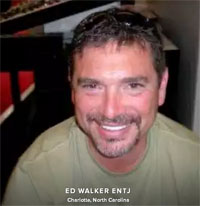 They are truly a cut above the rest. My recommendation would be to drive right by the other guy and look for the signs that say Bob's RV Shop turn here on Highway 70.

Why I will only take my Newmar Essex to Bob's RV Service Center in Marion NC and no other shop:
o Outstanding Customer Care
o Experienced trusted advisors 60 + years between two key staff
o Seamless communication during the repair process
o Outstanding workmanship; body, engine, chassis and coach
o Tweaks to little things as if the coach was their own

My story is simple…. I had a minor accident while I was traveling and Bob's RV Shop provided the greatest customer experience I've had in 30 years.

Frank's team took advantage of a small delay for the delivery of some OEM parts and turned it into an opportunity to accomplish upkeep to my coach without extending my time in the shop. In addition the OEM replacement parts didn't match perfectly so Frank had the replacement parts made custom at no additional charge. This was icing on the cake.

Here's a list of most, not all, of the work addressed outside of the insurance claim:
· Exterior
o Repaired and painted main automated awning housing from storm damage
o Restorated battery storage compartment, sand blasted base metal primed and painted
o Restorated Essex stone catcher
o Sound isolated loose radiator grill bars
o Adjust all cargo doors and replaced protective cover power locks fasteners
o Adjust cargo bay pass thru storage slides for easy of locking into position for travel
o Cleaned and adjusted retractable entry steps
o Replaced door lock and pull handle
o Restoration of headlight lenses
o Replace passager side camera

· Interior
o Trouble shoot and repair zone 1 Aqua Hot heat exchanger blowers
o Repaired Dash AC · Engine / Transmission / Chassis
o Brake Inspection
o Engine oil and filter replacement
o Transmission service
o Air system filters and valve replacement for suspension

Over the last 18 months I've put 20,000 miles on my Essex. 4 different shops couldn't come close to matching the service I just received from Bob's. In fact one service center only replaced half the volume of oil required for my ISM 500 Cummmins diesel which I discovered upon start up after the oil change was completed. Image my frustration! Going forward no other service center but Bob's RV Shop in Marion will perform a scheduled maintenance or requested work on my Essex. They are worth the drive to service my coach. I am writing a letter to the CEO of Newmar expressing how Bob's RV in Marion NC should be an authorized repair provider for body and coach work. They are truly a cut above the rest. My recommendation would be to drive right by the other guy and look for the signs that say Bob's RV Shop turn here on Highway 70. Thank you Frank I'm very pleased and will tell everyone about Bob's RV Shop in Marion NC.
Best Regards,
Ed Walker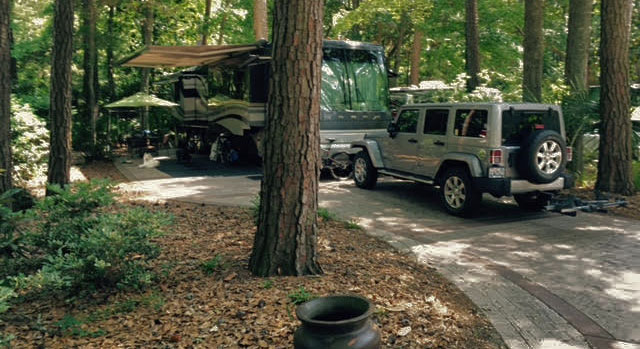 ___________________________